Restaurant Banho
Part of an audacious project signed by Nini Andrade da Silva, inaugurated in October 2017. The environment recreates the illusion of a bath, highlighting the set of mirrors that reflect images of waterfalls, greens and blues, summoning indolence and languor of all the senses.
The cuisine is based on traditional Portuguese gastronomy, simple and with outstanding flavors, making this space the ideal for lunches and dinners.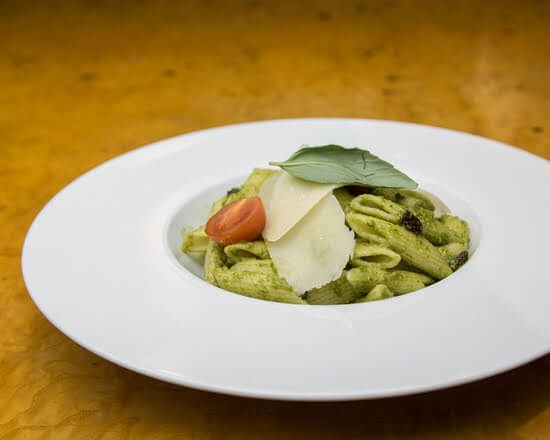 Lovely food, beautifully presented.




We dined here twice. On both occasions we had delicious, well-presented food. On our second visit I was interested in a traditional Portuguese sweet from the dessert menu. My translation app couldn't translate it so I asked the manager what it was. He paused and explained that if he told me how it was made I wouldn't want it - but that it was delicious. OK, I said, I'll have it. He was right, it was delicious. When I'd nearly finished it he told me it was made from pig fat. So, one to avoid if you're a vegetarian. :)

by

catfish_hurdles Nailsworth, United Kingdom
Novo conceito, nova visita




Comer num local chamado Banho parece um conceito um pouco estranho, mas jantar num restaurante com uma decoração que está de acordo com o hotel onde está inserido resulta numa experiência no mínimo engraçada. Gostei muito do atendimento. Simpático, atencioso e muito prestável, e o facto de ter música ao vivo (apesar de ser pontual segundo informaram) fez com que tivesse uma refeição muito aprazível. As refeições são muito bem confecionadas, com muito boa apresentação e o pedido especial ao chef faz com que a relação qualidade preço seja bastante boa. Experiência a repetir.
Nydelig mat!




Vi spiste både frokost og middag her. Frokosten var bra, men litt lite utvalg. Middagen var flott tilberedt og smakte utsøkt. Prøv blekksprut eller biff. Dessert kan også anbefales

by

Frodes Tonsberg, Noruega
Acima das expectativas!!!




O Banho é um restaurante bastante agradável, com um serviço super atencioso e eficiente. Os pratos são muito bons, recomendo o Cabrito, o Polvo e o Hambúrguer. Como sobremesa o cheesecake é fenomenal.

A decoração do espaço é discutível, mas pelo menos é bastante invulgar.

by

GoncaloTA Lisboa, Portugal
Excellente soirée




Très belle découverte, service attentionné et agréable, plats équilibrés et savoureux !

Le poulpe et sa purée de patate douce était excellent, et mention spéciale au dessert au chocolat blanc, fruits rouges et pistache, présentation étonnante

Le meilleur restaurant que l'on ait testé à Lisbonne ! De plus les deux fois où nous y sommes allés (vendredi & samedi soir) un guitariste jouait, ambiance très sympathique !

30% sur la carte certains soirs en réservant via la fourchette, très intéressant Foncez y !
Comida riquísima portuguesa




Cogimos la promoción con el tenedor y desde el primer momento nos atendieron maravillosamente, y no solo con sus estupendas recomendaciones en cuanto a platos y vino verde, sino a cualquier duda que teníamos respecto a nuestra visita a la ciudad.

Es el restaurane de un hotel, muy bien decorado y para volver a repetir porque probamos muchas cosas y con la promoción se queda muy bien de precio.
Pre-Booking Information